Monotypes: Annunciation Series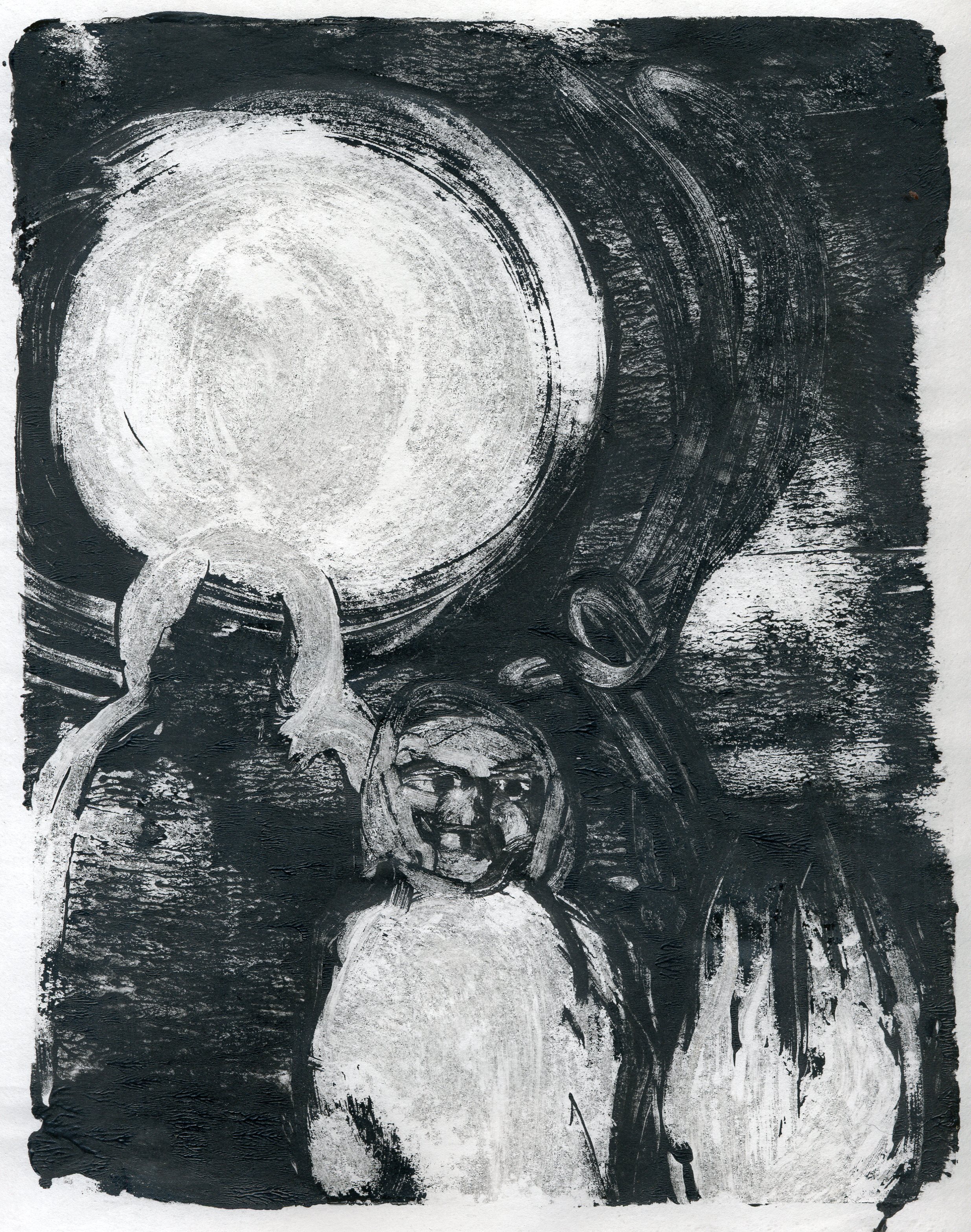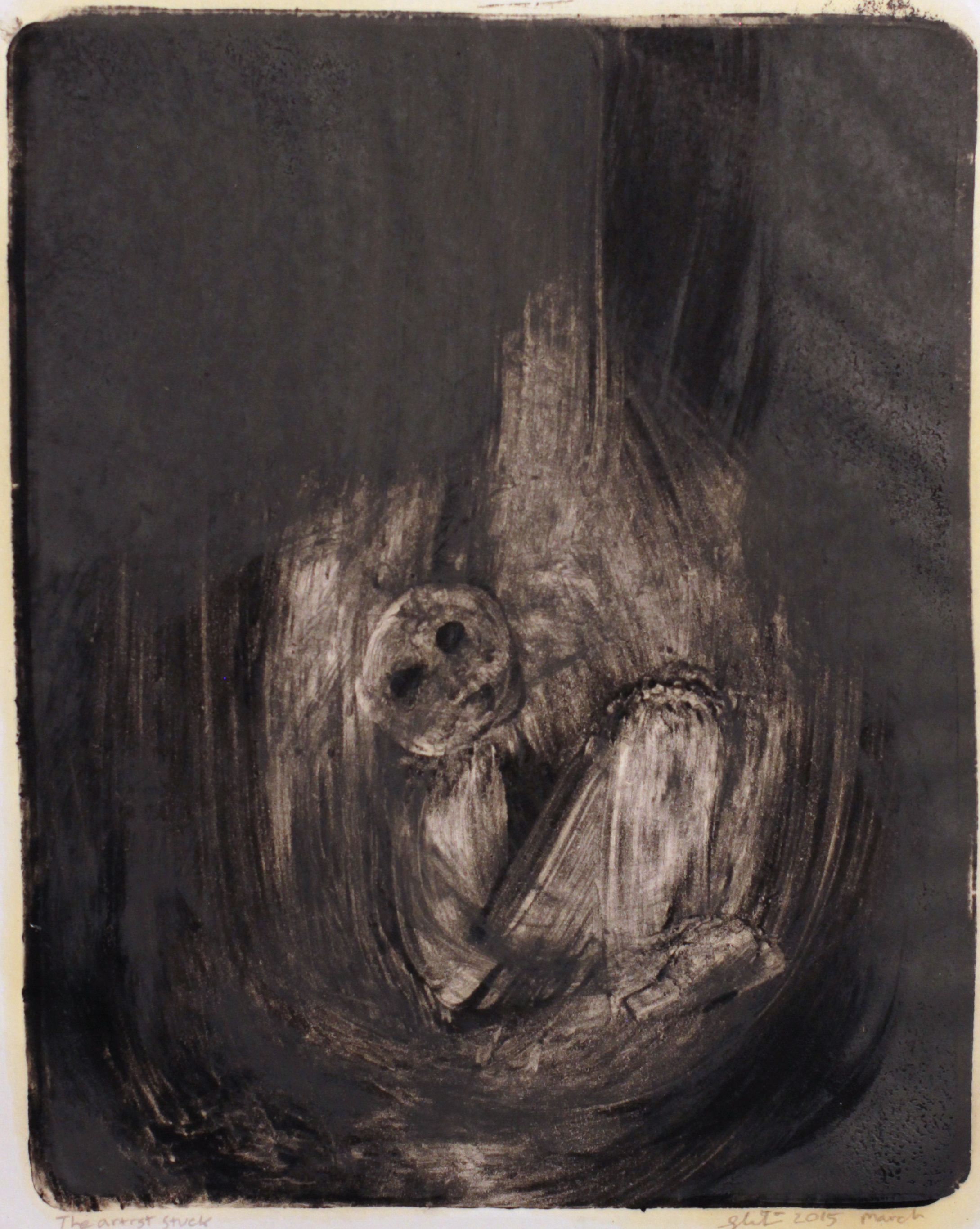 The Annunciation Series is my first work in the glorious, adventurous medium of monotype. This series is an exploration of how an artist receives and processes inspiration. I fell in love with the medium while working on these pieces. If you are interested in purchasing a piece, please click on the image. If the original has been sold, reproductions are still available.
A monotype, is a one of a kind, unique piece of artwork. An image is created on a metal, plexiglass or gelatin plate using ink. Then, a piece of paper is placed on top of the inked plate and pressed in usually with a printing press, but sometimes by hand. When the paper is removed from the plate, the ink tis transferred to the paper, creating a monotype. Only one unique image is printed from each plate. Occasionally a second (ghost) image may be printed but is always different from the first print.